The summer's drawing to an end but we've still got time to enjoy Barcelona's rooftop terrace bars. In an earlier post I mentioned a series of hotel rooftop terraces in Barcelona that offer a spectacular view of the city. But the list doesn't end here… I'm now going to name a few more hotels with rooftop bars, where you can soak up some wonderful views with a drink in your hand.
I'll start off with two terraces that opened recently and which are really worth mentioning.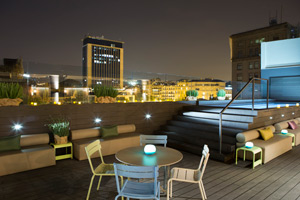 It is a terrace that looks over both sides of the hotel. A hospitable and pleasant atmosphere with a small pool, sun beds, restaurant area and cocktail bar. The views show an alternative version of Barcelona but, none the less, the sights at sunset are amazing. During the summer, every day of the week 'The Top' terrace offers an agenda full of activities which we can consult on their website.
Curiously, this hotel stands where my old offices used to be! What memories… So mentioning it now makes me feel twice as happy. To tell you the truth the rooftop bar, which opened only recently, like the one I have just mentioned, offers marvellous views. It has a cocktail list and it specialises in mojitos.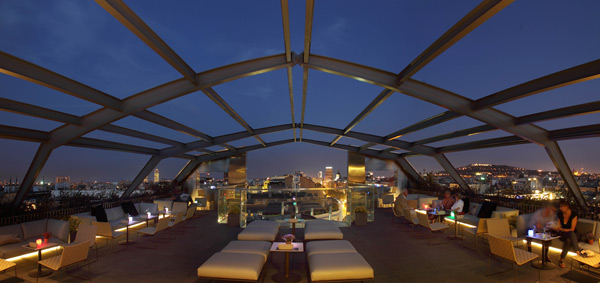 The rooftop of this hotel has been turned into a terrace with a pool and restaurant. It offers a charming view of the Plaça Reial and the Gothic district in general, where you can spot the odd bell tower standing among the old buildings.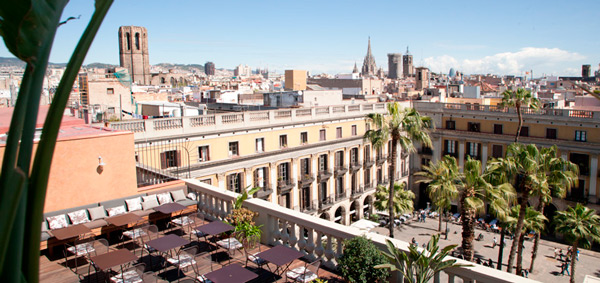 Hotel Miramar, standing half way up Montjuïc, gives visitors the chance to see some beautiful views of the Port of Barcelona, the cable car and the sea. It has a pool and terrace, but the views can be seen from the hotel gardens.
A terrace with a bar, pool and solarium with views of the open sea and the Golden Fish, by Frank Gehry, to keep you company.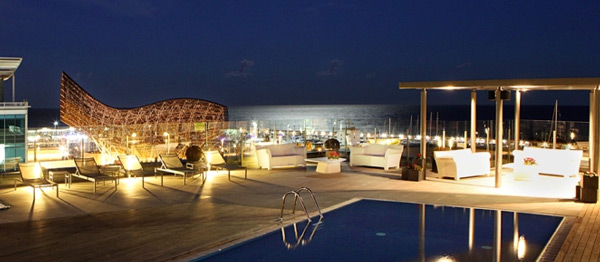 Well, now you know where to find a few terraces with views of different perspectives of Barcelona. If you spend your summer in Barcelona, it's impossible to get bored! 😉