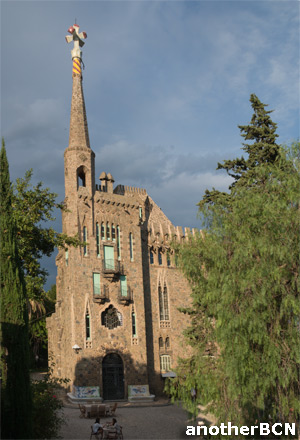 Lying on the mountainside of Collserola, not as well known but just as precious as any other of Gaudi's works, is the Bellesguard Tower (Beautiful view in Catalan).
A magnificent small palace that reminds us of the castle where Martí l'Humà, a Catalan monarch who ruled in the 15th century, used to live during the summer months and which used to stand in the same place.
It was not until 1900 when María Sagués Molins, the widow of Jaume Figueras, asked Gaudi to redesign the neglected castle. This is the reason for its official name, Casa Figueras (the House of Figueras), although it is commonly known as the Bellesguard Tower.
Today, though it belongs to another family, the house is still private property. However, the garden gates are open to anyone who wants to peep inside. Especially this August, on Tuesdays, there are guided tours around the outside of the house and visitors are treated to a glass of cava and a concert for two violins, whilst on Thursdays, it is possible to enjoy a mojito listening to chill-out music in the background, allowing visitors to calmly contemplate the tower.
Visiting hours: Tuesday and Thursday from 18h to 21h (August).
Price: €20
Bookings: + 34 646 800 127 or [email protected]
From September there will be guided visits every day.
I've had the chance to visit the place once and I've had no doubts about making a second booking, so they can give me a detailed explanation of the house with all its nooks and crannies.
As a matter of interest, the day was extra special because the clouds occasionally let the sky through, which lit up the Bellesguard Tower like an apparition. Until the rain suddenly appeared and finally a double rainbow filled the sky, crossing the house. Spectacular.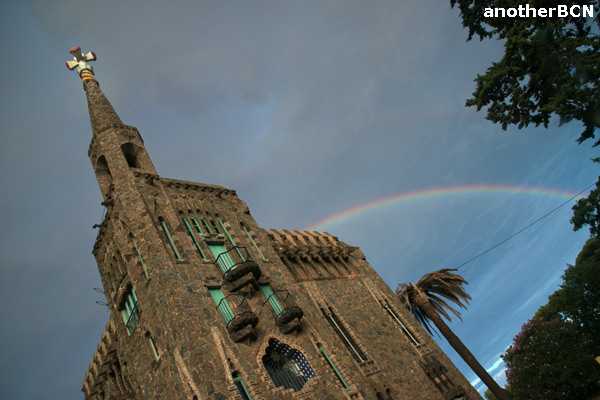 Click here to view more photos of the Bellesguard Tower.