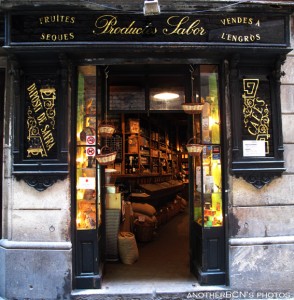 In one of the streets adjacent to Santa Maria del Mar, Sombrerers 23, there is a small shop that sells home-made products and which specialises in roasting nuts. The owners have been working in this trade for over a century and a half, since 1851. Its name was originally Casa Gisbert (the house of Gisbert), then they added the initials of the founder's sons, Enric y Alfons, and later on, the words 'mestres torradors' (master roasters), which has remained as the definitive name and current brand name of the products sold by 'E&A Gispert Mestres Torradors'.
It was originally a warehouse for colonial products: coffee, tea, cocoa, spices and saffron that came from the Americas, which were then sold wholesale under the brand name 'SABOR' (flavour). Later, it specialised in roasting nuts and coffee.
Today, although the shop has undergone minor changes, it still has the original furniture, which gives it an air of the olden days. In a glass case there is a pair of scales, which they used for weighing the nuts before and after they had been roasted and the difference in weight was then returned to the tradesman.
But in particular, the most valuable item, and responsible for giving the nuts a special flavour, is the wood stove which was used for roasting our great grandparents' almonds. The stove has an iron cylinder, which had to be turned by hand, although about 70 years ago they bought an automatic device which makes it easier for the shop assistants. Piles of oak firewood lie next to the stove and baskets hang from the walls waiting to be filled with steaming nuts.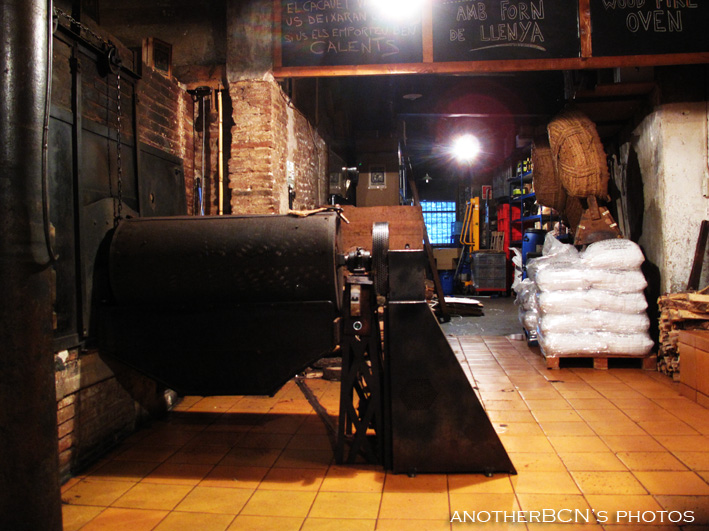 Hazelnuts, almonds, pistachios, walnuts repose in wicker baskets waiting to be sold. On the shelves and in corners of the shop there are other kinds of products, such as coffee and spices, which are marketed under the brand name 'E&A Gispert mestres torradors'. The whole shop has a traditional air, which gives it a unique personality, and it's not difficult to imagine the original employees at work.
Photos of the shop 'E&A Gispert Mestres Torradors'.
Address: C/ Sombrerers 23, 08003 Barcelona

Display E&A Gispert Mestres Torradors in a larger map