During the Civil War, about 1,400 bomb shelters were built in Barcelona. The most well known, and which can be visited today after booking in advance, are the bomb shelter number 307 (refugi 307) in Poble Sec and the one in the Plaça del Diamant, in the district of Gràcia. But there is a third, unknown to most people, located in the Plaça de la Revolució, also in the district of Gràcia. The shelter can be visited free of charge and the most curious thing is that visitors have to go through the underground car park in the square to access it, after asking the cartaker for the keys.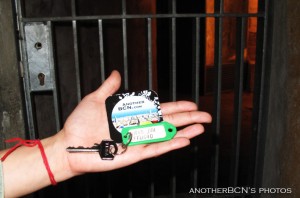 It's really exciting! If you decide to go, make sure they don't give you the wrong key, which is what happened to us today. Check the key ring says 'Llave del refugio' (shelter key). We were really excited about opening the door but after going down four levels (it's on the bottom floor, 4B) we had to go all the way back up again to get the right key.
Once you've opened the door, the light switch is on the left. However, there are two rooms in darkness so you'll have to bring a torch if you want a clearer view of this area. There's not much left of the bomb shelter: an L-shaped passage with a bench where the refugees used to sit and two small rooms, which might have been the infirmary. On the ceiling it's still possible to see what's left of what used to be the shelter's electricity supply. There was enough electricity to light the room during the air raid, which went on for about two hours, the time the battery lasted.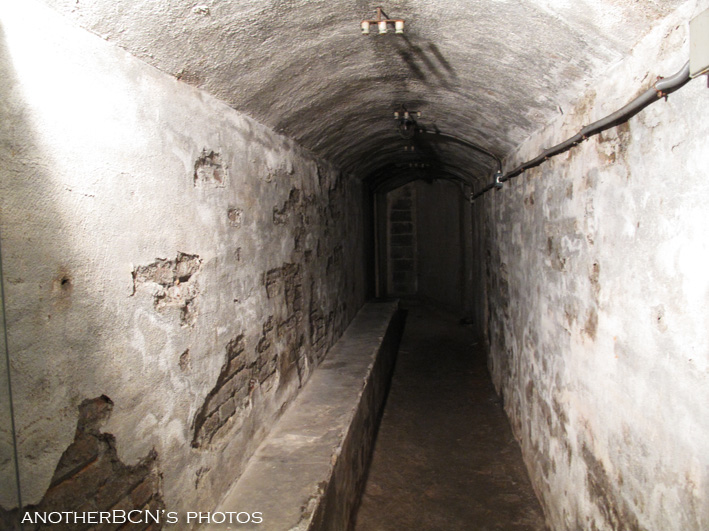 Apparently the shelter used to be longer but whilst they were building the car park, part of it was destroyed.
It's really worth a visit so you can try and listen to the echoes of bygone days. Aah, if only walls could speak!

View Civil War bomb shelter on a larger map